Cost of HVAC System Installation or Replacement
HVAC (heating, ventilation, filtration, and air conditioning) systems in your house provide you with year-round comfort by keeping you warm throughout the winter and cool in the summer while continuously generating clean air and helping to remove dust and allergens.
While using your HVAC system, if you see any problems or it isn't performing as efficiently as it once did, it may be time for a replacement or you need to install a new one to get the perfect performance for you and your family.
There are a lot of reasons which may vary from the fact of new installation or replacement of an HVAC system. So it's very important to look at all the reasons before making any decision. You have to consider all the facts and calculations about the cost of installation and replacement.
Contact Us Now!
Some Factors Influence the Cost of Installation or Replacement
We can't say the exact cost of installation or replacement without knowing what we need. We have to first look at the condition of our HVAC system. Then we will be able to decide whether it is an installation or a replacement. Some facts which will clear your confusion. Those facts are: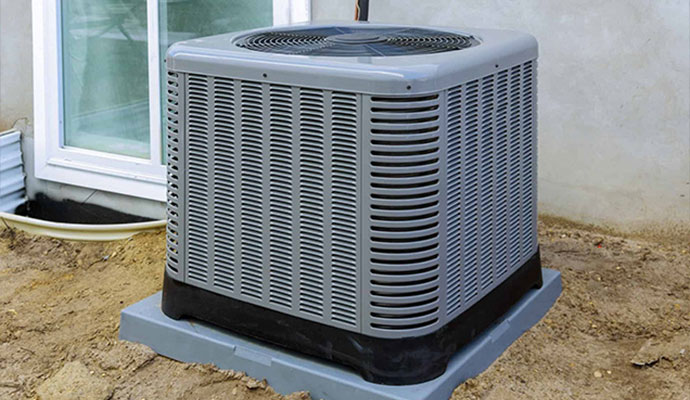 Furnace: This provides heat and can be powered by oil or natural gas. The furnace's cooling system is responsible for warming the air.
Ductwork: Your warm and cold air is transferred through the ventilation ducts. It is in charge of circulating the hot and cold air in your house. It links every component of the system together.
Thermostat: This is the central processing unit of your HVAC system. Your thermostat allows you to switch your system on and off.
Air Conditioner: The exterior-mounted AC unit runs on electricity. The heat from the air is removed by a compressor and coolant liquid within. Your house keeps cool air inside and vents hot air outside.
You have to check all these things and find out where the problem is, then think about installation or replacement.
Overall Cost of HVAC System Installation or Replacement
Although it's difficult to provide you with an accurate cost for the installation or replacement of an HVAC system, below is a list of typical prices.
The approximate cost to replace an HVAC unit is $4,820 to $9,350; replacing the units with ductwork will cost you an additional $6,820 to $12,350.
A new HVAC system costs, on average, around $7,500 nationwide, but prices can vary from $5,000 to $12,000 depending on the size of the system.
This will give you an idea of the cost of HVAC system installation or replacement. Still, some companies demand more than this, so you have to be careful about that. If you need installation and replacement services for your HVAC system, call us at 123-456-7890 or contact us online today to make an appointment.