Best smart home security systems for 2022
When you are away from home, a home security system can assist keep your belongings and loved ones safe. The best home security systems offer peace of mind and proof that your home is always safe. Either you keep an eye on things via a smartphone app or a professional service does it for you.
Monitoring, fire alarms, flood alarms, audio and visual alarms, CCTV cameras, motion sensors, strategic lighting, and other components are just some of the many ways in which home security systems keep watch over your home around the clock.
Click here to contact us for more details
What The Best Smart Home Security Systems Offer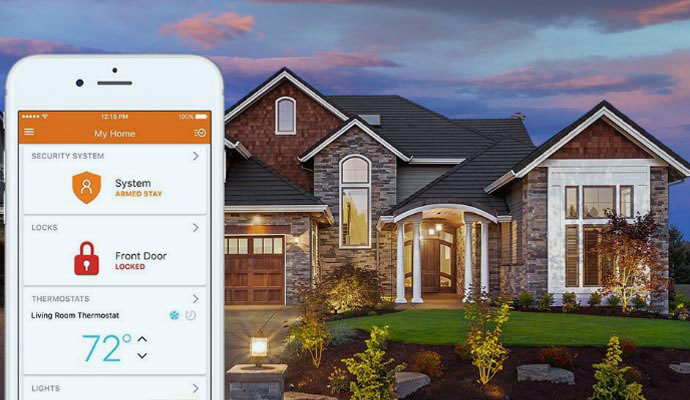 In the past few years, home security systems have evolved into more advanced ones. Is a smart home security system the ideal option if you want to install or upgrade your home's security? What are the supplementary benefits of the most recent systems, and why should one consider them? Some of the most important advantages are detailed here.
Alerts in Real Time for Enhanced Safety
When a breach occurs, conventional security measures will only notify you after the fact. If a burglary, fire, or carbon monoxide leak occurs and you don't immediately receive an alarm, it may be too late to save the building. Instead of being proactive and providing real-time alerts, these systems are reactive.
Smart security solutions can promptly detect and warn you about such situations, resulting in fewer injuries, thefts, and even deaths. No matter where you are, your mobile device can receive notifications. These notifications will keep you up to date on any recent activity in and around your house.
They are fully remote-operable.
The success of traditional methods is dependent on your diligence in recalling to arm and disarm them. You can arm and disarm your smart system from anywhere with your phone or computer.
Remote monitoring makes it possible to trust housekeepers, repairmen, and dog walkers with access to your home while you're out of town while still feeling safe and secure about their safety. Talk to them from anywhere with a two-way talk feature.
Combines nicely with existing home automation systems
The ease with which a home security system can connect to other connected electronics is a major selling point. Thermostats have joined the ranks of the smart home's other lighting and security devices. With a smart security system, you can link everything in your home to a central hub, where you can monitor it from any computer, tablet, or smartphone.
Let Home Wiz Guy Help To Install The Best Smart Home Security System
You should hire a dependable service provider like Home Wiz Guy as you make decisions about which parts of your home to secure and automate. We utilize the highest-quality security product as your home security system operator smoothly. Worried about the professionals? You can stay assured when our certified technicians are at work. To know more about home security systems contact us online.