Summer Home Security in the USA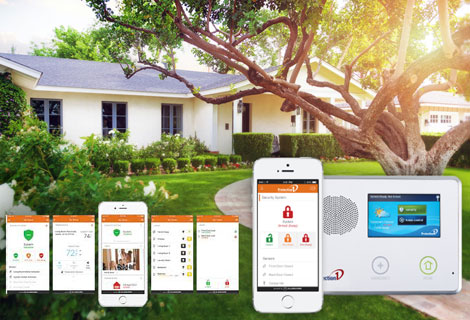 It's the beginning of a lovely summer and you and your family decide to go on a long trip to your summer house to escape the scorching heat. After a pleasant vacation, the winter finally dawns upon and you are in preparation to leave your summer house to get back to your main home.
You may check and set the temperature of the summer house so that it doesn't freeze during the winter. You may set off the main valve of the water supply, check the doors, dispose of the wastage safely, check the sewage line so that it doesn't clog, and lock all the doors before leaving. But there is one thing you have not given proper importance to. Just locking every door and lights off before leaving your summer house is not enough for any sort of burglary which may happen anytime during your absence. This is where the importance of home security comes in! And for finding the best summer home security contractor in your area, contact Home Wiz Guy today!
Benefits of Summer Home Security
Security cameras play an important role and decrease the chances of theft/ burglary happening at your place! The security cameras come with a variety of features to help you outwit the thief. The security camera will ensure that the face of the burglar is recorded in 1080p resolution, which will subsequently assist in identifying the guilty individual. If security cameras are installed in the front and backyard, most criminals will not try any crime.
Rely on Us for the Best Security Camera Services
So, if you're looking for Security Camera services for your home and want to speak with the top company, Home Wiz Guy is the place to go. Basement Waterproofing, HVAC, Restoration, Home Security & Automation, and other services are provided by our contractors. Please follow us on social media and contact us online for further information.