Smart Doorbell : Top 3 Benefits of It
Hey guys, welcome to another new post from Home Wiz Guy. My today's topic is the smart doorbell. You may already know what is smart doorbell is, but this is for those people who don't know what is a smart doorbell is and what are the benefits of this advance device now a day.
As you all know here in the home wiz guy I am trying to give you a short description of the topic and also try to explain how it works. My previous articles were related to damage restoration and basement repair related. So now I thought why not write something about home security. So here I tried to gather some information about the smart doorbell and also try to explain how it works with its benefits.
Let's get into this.
Smart Doorbell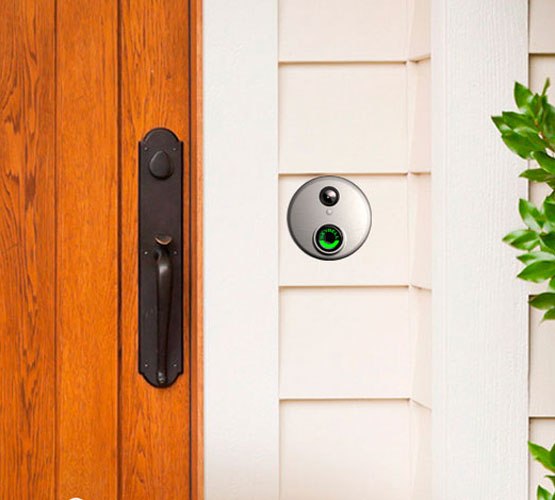 A smart doorbell is a beautiful security device that comes with a Video Doorbell Camera, disguised in the form of an ordinary doorbell. There are lots of home security service provider companies that are now providing the customers with a Smart Doorbell that is powered by industry leaders like Qolsys, Alarm.com to make sure the topmost quality of security for your home.
With the ability to see, hear and speak on ASAS' app installed on your smart mobile devices, you don't have to make a hasty run or fear an unknown guest, when a visitor presses the doorbell button, anymore. Moreover, you will be sent an alert with the built-in motion sensor even when a visitor doesn't press the doorbell button – providing additional security. Now you can, record Video, review event history, take snapshot photos of your visitors, and feel safe knowing you can see a visitor, even at night – in full-color HD video.
The advanced doorbell devices also have motion detector ability too. Motion detectors have found significant use in commercial applications. The purpose of a motion detector in our Smart Doorbell is used to alert the homeowner or security service when it detects the motion of a possible intruder. Such a detector may also trigger a security camera to record the possible footage of any intruder and can be used as a means of video evidence.
Features of a Smart Doorbell
With so many advances features the doorbells will be installed in your doorstep. Here is a shortlist of those excellent features.
High definition video with full-color night vision
Motion sensor alerts
Wide-angle view
Weather and rainproof
Wireless connectivity
Maximum resolution
High zooming capability
Monitoring the front door life
2 way audio for speaking from both side
Reviewing day's events while you are away
Image capturing
Top 3 Benefits of Doorbells
There's a good reason for the booming growth of this industry. Not only the smart doorbell cameras make your home technologically advanced, but they also give you an extra layer of security and convenience to your home. Here are the top 3 benefits of installing a doorbell camera in your home.
Who is Ringing Your Doorbell: If a smart doorbell is installed, you can easily know who is ringing your doorbell with its advanced camera system. With the app installed on your mobile device, you can easily check who is ringing. You can capture a photo or record a video of the person. You can also talk to them with a 2-way audio feature as I mentioned earlier. With its night vision ability, you can see clearly see who is at your doorstep at night too. Isn't is awesome!!
Detect & Catch Thief: Suppose you are away from your home and there are some home delivery packages at your doorsteps. This smart doorbell system can help you from someone who might be attempting to steal your deliveries. How? Let me explain in brief. When your camera detects any kind of unwanted activities at your front door or where the device is installed it will alert you. If you are away from your home then it will send notifications to your mobile device if you installed the apps provided by the vendor companies. You can easily see who is there. You can take photos or videos too. It will be very helpful to law enforcement to identify the criminal. So as a smart homeowner and a smart citizen of the country you must have a device like this.
Increase Your Home's Value: Technology continues to advance day by day. And homeowners are also showing more and more interest in smart home systems. In fact, a home that is connected with smart technologies, especially security and safety technologies, is more desirable to potential buyers. Everyone wants to live in a safe and secure place. So these safety and security technologies definitely increase your home's value to buyers.
So these are the benefits and advanced features of a smart doorbell system. Hope it will help you to secure your home more effectively.
Shout-Out
It is time for huge shout-out for some of my well-known home security service provider companies. They are very much capable to provide you the best home security services.
WV Security — Smart Doorbell in West Virginia
AVS Concept — Smart Doorbell Installation in Moore, Edmond & Oklahoma City, OK
Thompson Satellite & Security — Smart Doorbell Installation in Albuquerque, New Mexico
Advanced Systems Alarm Services — Smart Doorbell Installation in Beaumont & Tyler, TX
Rapid Response Systems — Smart Doorbell Installation in Dallas, Fort Worth & Arlington
Connect Security — Smart Doorbell Installation in Greater Tucson, Arizona
This is it for today. let me know if you like it or not. Stay safe and stay at home.