Few Common Mistakes That Put You At Risk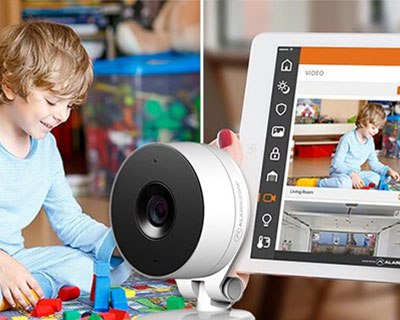 As we all know no one is perfect. We all make mistakes. But if the mistakes come to your home security then it can be a huge risk. A simple home security mistake can lead us to a huge loss to our property.
For example, the chance of burglary will be increase if we aren't secure our property. Or if there is no fire alarm system installed in our home or other property then when fire hazard strikes we have no idea about that and we can't do anything to protect our home or business place.
So to avoid that at Home Wiz Guy, I have made a list of common mistakes that we do when it comes to home security. I know that those are not intentionally but at least knowing them will help you in the future.
Showing Valuable Things to Outsider
I know this is very common for everyone. When you have something valuable then you have the intention to show it to others. Not to show-off but to show your joy. This is not a bad thing at all. You can share your joy with others by showing your valuable things. But remember that you have to keep them secure as well.
Let me give you some examples. Suppose you bought a new car and you are very happy. You invite some of your friends and show them your new car and then go inside your home and enjoying a little celebration party with your friends. But in between, you forget to close the garage door. What if someone steals your car? So this is a big mistake, right?
Suppose you and your friends had an awesome party last night. You guys had BBQ, music, drinks. At the end of the party, all of you were very tired and let all the types of equipment outside your home including your expensive stereo equipment.
These are not intentional mistakes. These are common and unintentional mistakes that we are doing regularly.
Lost The Credentials of Your Security System
Before writing this blog I talked with some of my clients who are in the home security industry for a long time. According to the information that I got from them is forgetting the login credentials is a very common mistake that security system users do.
A few of my clients said that whenever they go for a home security system maintenance visit the first thing that they do is reset the login information for that user. I think from this statement you can get a very very clear idea of how common it is.
Home Without Arming Security System
Let's make a new habit. The new habit will be a turn-on of our home security system. Why? Because most of the time we forgot to turn on the security system when we are going out or return home. It may lead us to burglary.
According to the FBI's report, 36.7% of burglaries happen because the security system was not turned on. Can you imagine this? A mistake leading us to huge risk.
In the era of modern technology, there is a solution to this. You can install an automatic turn-on security system if you are in the range. This technology called geofencing.
Carelessness to Security System Maintenance
If you have a security system in your house then you must properly maintain that. Either you do that or call a professional service. But the main thing is the system must be maintained to keep your property safe.
Because of a lack of proper maintenance, you may put your property at risk. Suppose one of your smart door locks is not working. it will lead you to burglary. Or suppose one of your security cameras are not working or garage door's smart lock is not working. All those examples can lead you to huge risks.
So these are some of the common mistakes that we do usually. Hope after reading this blog you will remind those and get the benefit of home security system properly.
Shout-Out
Now it is time for a huge shout-out for some of my clients who are in this home and business security industry for a long time. They are well known in their local area for their excellent service.
WV Home Security - Surveillance in West Virginia
Thompson Satellite & Security - Interactive Home Security Systems in Albuquerque, NM
Advance System Alarm service - Home Automation Services in Tyler & Beaumont, Texas
Rapid Response System - Surveillance Installation Services in Dallas-Fort Worth, TX
Connect Security - Surveillance & Security System Installation in Tuscon
AVS Concepts, LLC - Interactive Home Security in Moore, Norman & Oklahoma City, OK
Alarm Brokers of Florida - Surveillance Equipment Installation in Miami, FL