Water Damage Restoration Service Providers & Me Part - 2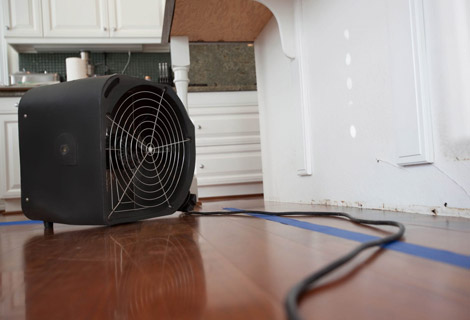 Hey guys, this is Home Wiz Guy here. Welcome to another part of water damage restoration service providers & me. Hope you guys read my previous part. In my last part, I talked about how to choose a water damage restoration companies very briefly and also shared some of my well-known companies for water damage restoration services. In this part, I will try to share some very brief information about the processes of water damage restoration.
What goes to underwater restoration?
To make your home or commercial space like before or pre-damage condition involves so many things. But in short, I can say water removal, decontamination, and drying.
You need to act as fast as possible in case of water damage. Standing water & moisture provide bacteria and mold a perfect environment. this type of environment can lead to allergic reactions and even disease. So quickly water removing is one of the most important things that need to take care after the damage.
Your home or commercial space may need to be rebuilt. Drywall and carpet absorbed water and often develop bacteria and mold. So those need to be replaced. Here is a shortlist that need to be replaced after the water damage.
Walls
Floors
Shelves
Clothing
Drapery
Duct-work
Heating & AC systems
Process for Water Damage Restoration
There are a few steps for water damage restoration. Those steps are
Step 1: Inspection - Companies will start your water damage restoration with inspection of the damaged area. This inspection determines the class and category of water damage. There are 4 classes and 4 categories of water damage. I will explain those in a separate article.
Step 2: Water Removal - After the inspection companies will start the water removal process. This process includes different types of equipment like pumps and vacuums.
Step 3: Drying - After water removal, it is time to dry and dehumidification. To remove the remaining moisture it is a very important process.
Step 4: Cleaning - If the water removal and drying process is done, then it is the right time to start the cleaning step. It is important to prevent unwanted mold and bacteria. Carpets, clothing, and drapery need attention here. I know some really good and well-reputed companies for cleaning service. I will create a separate post for them too.
Step 5: Restoration - Finally it is time for the restoration. This is the biggest process of all the steps. This restoration involves replacing and insulation. This process is depending on the class and categories of water damage.
So these are the steps of water damage restoration in brief. Hope you have a clear idea about the restoration process.
Water Damage Restoration Companies I know
As I told you guys that I am working for a web development and marketing agency, I know lots of companies as they are our clients. Here is a shortlist of them who provide water damage restoration service and I know they carefully fulfill the checklist to choosing a company that I share in my last article. So here they are
Hope this list will help you when you are in crisis and in those areas. I know they are good and fulfill the choosing criteria but I highly suggest you check by yourself before hiring them.
So, guys, this is the end of water damage restoration. Hope these 2 parts help you to know the checklist and steps. I also hole that next time when you need restoration service my articles will help you.
Please let me know if you have any suggestions. I will update my articles according to your feedback.
Stay safe and Thanks.