My Days With Restoration Companies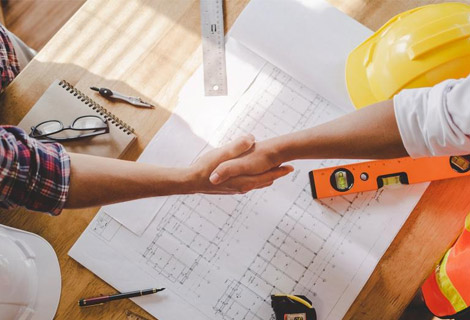 As you guys already know that I am working for a web development and marketing agency, I have to work for many different sites. In my last post, I shared some of my client's lists related to the home security industry. In this post, I am going to share few damage restoration companies who I working now.
When disaster strikes, either it is a natural disaster like a hurricane, hail storm or flood, or a man-made disaster like a toilet or plumbing overflow or fire, on that time the person or the business doesn't have enough time to get different quotes and decide which one is best. The only thing is in mind is which company is fast enough to fix the house or the business place.
When disaster strikes and people start finding for the companies for restoration they used to hit the first result on google or call from the map list. Every company wants to be in that position to get the most calls. They do different types of physical and online marketing campaigns to get the calls. So in my point of view, it is really hard to be the first on search results and much harder to maintain the result.
For the last couple of years, I worked for many restoration companies. Some of them get a good result in search engines and some of them get results that are good but not that much good. This is why I never claim my self as an "Expert" in this field.
Anyway, enough talking. Now it is "Show Off" time.....ha ha ha. Here are a few sites for those I am working for now. These sites are few from a big list of clients' sites.
All American Cleaning & Restoration - Cleaning & Restoration Services in Southeast Idaho
Best Cleaning & Disaster Restoration Service, Inc - The BEST Restoration Services in the Four Corners Region
Builder Services of North Carolina - Your Commercial & Residential Restoration Professionals for Smoke, Fire, Water or Other Disaster Restoration Services
Chenal Restoration - Water And Fire Damage Restoration In Little Rock, Hot Springs, Conway & Benton, Arkansas
Concraft - 24/7 Emergency Water & Fire Damage Restoration in MI
Cyclone Kleen Up - Fire & Water Damage, Mold Remediation, Asbestos Abatement in Colorado
Dalworth Restoration - 24/7 Emergency Water & Fire Damage Restoration in DFW
Dreyer's DKI - Damage Restoration Service in Gainesville, Jacksonville, Ocala, & Lake City and Surrounding Areas
Protek Restoration - Disaster Services in Montgomery Alabama
You can say this as my portfolio post. These are very few from a huge list.
Ok.....enough talking for now. If you want to learn more about me and my work then follow my posts. Hope you like them.
Thanks.