How To Solve Uneven Home Cooling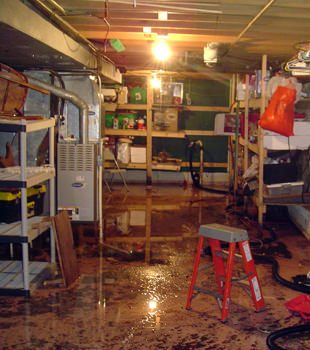 Water damage is disastrous, we all know that. But commercial water damage is much more disastrous than residential water damage. It is crucial to act quickly to mitigate water damage. And this is the most important reason for all business owners and commercial place managers to know the common causes of commercial water damage.
Top Causes of Commercial Water Damage
Faulty Plumbing - There are so many reasons that you have faulty plumbing. In winter freezing pipes and bursting pipes are common. So whatever the reason is you have to check for those. There are a few well-known ways to identify those. If the plumbing pipes are visible then you can easily check those and take necessary actions. But if those are not visible then what will you do is check if the building walls, floors or ceiling, cracked or lose tiles have any kind of stains or not. Also, check for moisture on them too. If you detect any of them, don't wait and call professional damage restoration service provider immediately.
Faulty Sprinkler System - This is similar to our previous cause faulty plumbing. Leaking sprinkler system really can cause water damage to your building. To identify look for wet walls and carpets, mold, or any kind of musty smell or standing water body in your commercial premises. Same with this one too, if you found any of those call professional service providers as early as possible.
Damage HVAC System - You may be wondering why the HVAC system here? What is the relation between home flood and HVAC systems? let me explain. We all know what is the use of the HVAC systems and also know that we have to maintain those properly to keep our commercial space comfortable and safe to our employees and customers. But most of the time we forgot that and the ducts of HVAC get damaged. This damage duct can lead us to water leakage. So to avoid this type of issue call commercial HVAC maintenance service providers and maintain your HVAC systems.
Window Damage - A damaged window or damaged window seal is another type of common cause. This type of windows let the moisture and water to seep into the building. And if you do not solve this then the excess moisture and water will lead you to mold, damaged wood and other types of water damage to your commercial place. So you must make sure that all your windows are sealed properly and there is no other type of window damage is there when you are doing your regular building maintenance.
Natural Disaster - When a natural disaster like flash flood thunderstorms or hurricanes strike, those can damage your property in many ways and water damage is one of them. Probably water damage is the worst of them. When a natural disaster strikes you can't prevent your property from them. But you can take some precautionary steps to keep your commercial space in good shape. I am not saying that you can prevent the damage but at least you can make the preparation. To do this make sure that your property is equipped with a proper drainage system. Gutters of your property are regularly cleaned so that there are no blockages. Also, you can have a proper disaster response plan with help of professionals.
Those are a few common causes for commercial water damage and hope you will take the necessary steps to prevent those.
Shout-Out
I told you that you can take help from the professionals if you are facing any kind of commercial water damage. So here are some of my known companies that provide the state of art commercial damage restoration services.
Dreyer's DKI - Commercial Water and Flood Damage Restoration Services in Gainesville, Ocala and Lake City, FL
Protek Restoration - Commercial Restoration Services in Montgomery
American Restoration Disaster Specialist - Commercial Restoration in Shelby, Lincolnton, Gastonia & Surrounding Areas
Northeast Power Dry - Commercial Water Removal in New Jersey
Next Level Restoration Group - Commercial Water Damage Restoration Service in New Jersey
Romexterra Construction - Commercial Restoration & Construction in Chicagoland
I hope you like my blog and if so then please let me know by commenting below.
Thanks.