Sump Pump: How To Test | Professional Tips
Hey guys. Welcome to another new blog post from Home Wiz Guy. From the title, you may get the idea of what I am going to talk about. Yes, my today's topic is the sump pump.
What is Sump Pump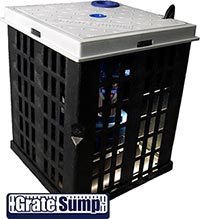 So if you are not familiar with the sump pump then let me explain to you what it is. A sump pump is nothing but a pump that is used to remove the water accumulated in a water-collecting sump basin. Sump Pump very commonly found in the basement or in the crawl space of your home. It is installed below the floor so that the sump basin can easily collect the water.
How it works
Hope you understand what is a sump pump is. But another big question arises which is "How it works?". The mechanism is very simple. The pump is equipped with a sensor that can sense the increasing water levels or water pressure. When the water level gets too high or the water pressure is too much, then the pump starts automatically and pumps out the excess water out of the basement using a discharge pipe that may be connected to the drainage system of your basement or simply just lead the water outside of the home.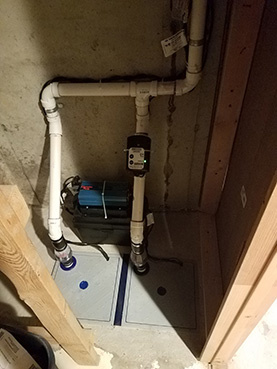 How to test a sump pump
Before testing your sump pump you need to inspect a few things. First of all, you need to check the discharge pipe is working fine. Make sure that there is no blockage in the discharge pipe or in the drainage system.
Also, make sure there is no debris inside the pump. If there is debris inside the pump please remove that or it will clog your pump.
There are 2 ways to test your sump pump.
First Step: At the time of installation may be professionals were set up your sump pump and they plugged all the plugs to their right position. So at first, you need to unplug the power plugs. If you take a look at the outlet where your sump pump is plugged in, you can see that there are 2 separate plugs. One plug is for the float switch and the other one is for the motor. So you need to unplug both of them. After unplugging those you need to plug the motor plug. If your pump is ok then imminently your pump's motor will start. If not then you need to replace your pump. So if everything is ok then you need to put all the plugs in the right order as they were before.
Second Step: For this step, you need around 20 liters of water. You need to fill your sump pit with those water. It will raise the float until the pump starts. If the pump starts then it will pump out all the water through the discharge pipe or the drainage system. If not then you need to replace your pump.
You can do this without water. All you need to do is you need to lift the float the top with your hand. It will trigger the pump if the pump is ok. But it will not fulfill the main purpose of the testing. You can't check if your discharge pipe or drainage system is ok or not. So I suggest you use water. One more thing. If you are doing this dry test please don't run your pump for more than a few seconds. It will damage the pump's motor.
Those 2 tests are simple but very much effective. Those tests can save your basement to be flooded. A monthly couple of minutes of tests can save thousands of dollars.
Normally the lifespan of a sump pump is around 10 years. But if it is not maintained properly then it may need to be replaced much earlier than regular life.
Shout-Out
Now it is time for some shout-out of those professionals who are experts in this sump pump field.
Jamison Basement Waterproofing - Sump Pump System Installation Service in Greater Philadelphia Area
Healthy basement Concepts - Sump Pump System Installation Service in Greater Cincinnati Area
Harris Waterproofing - Sump Pump System Installation Service in Metro Atlanta & Surrounding Areas
EcoSpect - Sump Pump Systems in Syracuse, Ithaca & Binghamton NY
Crawford Basements - Sump Pump System in Buffalo & Rochester, NY
Basement & Radon Solutions - Sump Pump Systems in Hendersonville, Asheville, Western NC & Upstate SC