Is Foundation Issues Affect Home Value? - Expert Opinion From Home Wiz Guy
Maybe you want to sell your home and already start preparing for that. Or just want to increase the overall value of your home. Whatever the reason is the only thing that can add huge, tremendous value to your home is Foundation. Yes, I am talking about the Foundation or Basement of your home.
We all know that very well, foundation repair is not cost-effective or easy to do. It can easily drag a couple of hundreds to thousands of dollar bill. But trust me it will really add a lot of value to your home when you go for selling it.
10% - 15%. Yes, you read that right. 10% - 15% value will be reduced if there is any kind of foundation issues in your home. Wherever you are living right now in the USA the amount will be $7500 to $12000 for those 10% - 15%. This is a huge amount of money right?
But, now the question is how exactly does the state of your home's foundation affect its overall value?
Repair Cost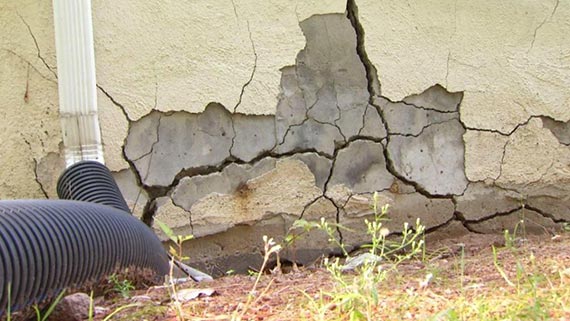 A foundation repair bill may cost you anywhere from a few hundred to a couple of thousand dollars. It is completely depending on the seriousness of the issue. Now the thing is you are the one who will miss the benefit of the fixing. How? When you are selling your home with foundation issues either you have to pay for the fixing or you have to reduce the price. Remember that if your house has any kind of foundation/basement issues then it will be a major turn-off to potential buyers. So please don't ignore this. Major or minor, whatever the issue is, fixing will give you major benefits as a seller.
Ripple Effect Issues
Do you know why I give the most important to the basement/foundation rather than any other part of any house? It is only because the state of your home's basement has consequences for nearly every other part of your home. How? Let me explain.
Suppose your foundation is not leveled properly. It will affect the walls and ceiling. It can make a crack on those. An un-leveled foundation can affect your windows too. Windows that don't shut properly or stick shut may be the effect of an un-leveled foundation.
Let me give you another example. Suppose your foundation has a crack and your basement or crawlspace is not waterproofed properly. It will lead to mold and mildew and cause serious health issues.
So act now. Maybe it can prevent a higher cost and more extensive repair down the road.
Curb Appeal
Suppose you listed your home to some property trading site and people are interested to see your home physically. What will they see first? Obviously the exterior first. So any kind of foundation issues that are visible from the outside of your home will be a big turn off to your potential buyers.
So don't wait. Fix the issues and increase your home's demand. Don't give your buyer the chance to comment on your precious home and argue with the price. So act now and save your home from future issues and increase the value of it.
Shout-Out
So it is time for the shout-out. I hope that you already have a good understanding of how important your basement/foundation issues take care. And you will definitely need professional support for this. So here is a list of few companies with their website links. They are well-known companies in their local area. You may have heard about them too.
I hope you like my articles. If those blogs are helping you then please let me know. Stay safe. Stay home.